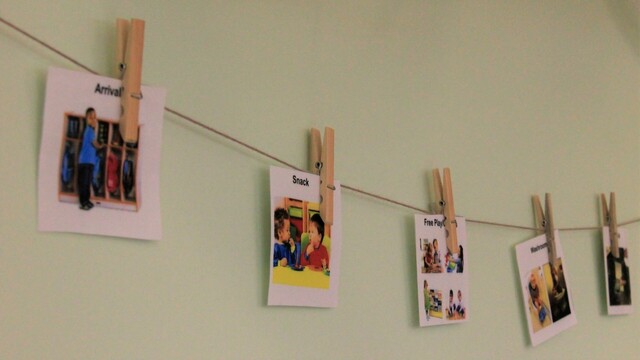 Children take part in a variety of planned activities that support their physical, social, emotional and intellectual growth and development.
Each room follows a daily routine, so meal and nap times are consistent.
We emphasize language, communication, critical thinking, problem solving and development of positive self-esteem. Our staff help the children make choices and understand the consequences of their decisions.
We focus on redirecting children to more appropriate behaviours. The approaches we use will vary depending on the age group. We do not use physical punishment (i.e. spankings), verbal abuse (i.e. shouting), and withdrawal of needs (such as food) or time-outs.
We serve nutritious, balanced food that is made from scratch whenever possible.
Our on-site cook prepares a hot lunch and two snacks daily. Our meals fulfill 2/3 of Canada Food Guide's daily recommendations.
We reinforce food conservation, table skills and manners with the children at meal times. This includes:
independent serving;
tasting of all the foods presented;
consumption of the portions taken; and
clearing of personal dishes and utensils.
Due to allergy concerns, we do not allow you to bring food into the daycare.
Exception: Infant formula and breast milk must be provided by parents ready to serve in a bottle.